Calm anxiety and shift your relationship to it
Using a non-judgemental, collaborative approach, mindfulness and somatic practices, we'll explore strategies to build emotional strength & stability, manage anxiety, increase self-esteem, shift faulty coping strategies, & grow healthier relationships.

Together, let's build on the skills that are already working for you, and recognize and adjust those that are holding you back.


Background

I am a Licensed Professional Counselor (OR), Licensed Mental Health Counselor Associate (WA), a Licensed School Counselor.

I have over 10 years of experience working with children, adolescents, adults and families who are struggling with anxiety, depression, self-regulation, trauma and social/emotional skills. I have also led numerous mindfulness and yoga-based groups for adolescents and teens.

In my free time I am often exploring creative outlets, including ceramics/wheel throwing, knitting, and gardening. I have a regular meditation practice, a love of learning, nature and all things chocolate.

---
Between stimulus and response there is a space. In that space is our power to choose our response. In our response lies our growth and our freedom.
-Viktor Frankl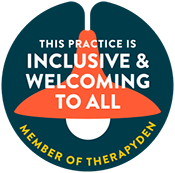 Clients have the right to a Good Faith Estimate of anticipated therapy costs.